Arnora Hummel – Founder, Academie de Ballet
Born April 21st, 1940 in Topeka Kansas to Nora and Arnold Perry, Arnora Perry spent the first four years of her life in Topeka. The family moved to Albuquerque New Mexico where she began taking ballet from Dr. Charles Fishback at the age of 8. After studying dance for nine years, Arnora's family moved to Phoenix where she began teaching at Jack Cione studios. Two years later Jack Cione moved to Hawaii and gave the Phoenix studio to Arnora because, in his words, "You can clearly become a master teacher". She also performed in Scottsdale theatre productions of Take Me Along, The Merry Widow among others.
Arnora changed the name of the studio to Arnora's Studio of Dance and built it from one hundred students to six hundred students taking Ballet, Tap, and Jazz over the next six years. At the same time she produced several productions at the Arizona State Fair as well as the Miss Phoenix Pageant for the Miss America Pageant. In 1964 Arnora married David Hummel, a local television executive and two years later moved to Cincinnati where her husband joined Procter & Gamble. She taught dance briefly in Cincinnati and produced the Miss Cincinnati pageant and performed in and choreographed several musicals including Kismet, Fiorello, Carousel and Where's Charlie.
In 1981 the family moved to Virginia Beach where Arnora focused her attentions on raising her family. She began her second career in the dance business in 1989 with a small studio in Chesapeake, Virginia. That small studio, Academie de Ballet, has become one of the largest dance studios on the East coast with more than 650 students and a dance center that occupies over three acres of land with four large studios, a scenic shop and wardrobe storage area.
In 1991 Arnora founded Masterworks, a performing arts company with several national and international television productions to her credit. Masterworks performing arts company has staged seven original story ballets to date three of which have been telecast nationally in the US, Israel and India. Her plans for the future include expanding the teaching facility to include all forms of stage performing including voice, drama, musical comedy and whatever new media is developed.
Melissa Moore
Melissa Moore is the studio manager and Administrator for Academie de Ballet. She is also our Director of Associate Arts. Melissa began dance lessons in 1971 and never looked back. Teaching since 1984, Melissa became certified to teach through Dance Masters of America and was a Carolina Dance Masters protégé. She has taught for the past thirty two years. She has been with  Academie de Ballet for eighteen years.  Melissa has been afforded the pleasure of teaching students in both private and public schools, including the Governor's School for the Arts in Norfolk, and Salem High School Performing Arts Academy in Virginia Beach. Melissa was a 2 time choreographer for the Seattle Tap Festival, and has spent her life teaching students so they could succeed. A past competition judge for many years, Melissa is our Competition dance team Director. After an accident, Melissa retired from full-time teaching in 2014. She continues to mentor teachers, choreograph competition pieces, and teaches a few of the upper level classes. She resides in Chesapeake with her husband Ron and daughter Rachel. Her oldest daughter, Ashley, also grew up at Academie de Ballet and is the Assistant Director of the Competition Team.
Christine Hartsfield
For over 23 years, Christine has been instrumental in helping young dancers fulfill their dreams in ballet at the Academie de Ballet and Dance Center.  She currently teaches classes for both the school and Masterworks' Touring Company.  Whether instructing a large classroom full of students or teaching one on one in private lessons, her greatest fulfillment is watching the students she has invested her time and energy in succeed.  Christine has been instrumental in writing and producing several mini ballets including:  A Hat for Emily, The Littlest Orphan, The Empty Pot and The Green Nose Ballet among others.  She also co-wrote the Academie's best known production,  Storyland Christmas.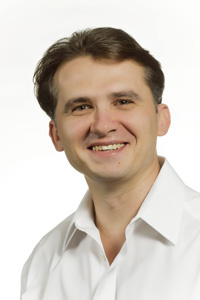 Andrei Yemelianov
Andrei Yemelianov received his training at the Kiev Choreographic Institute in the Ukraine. He has danced with the Jewish Independent Theater and Donetsk Ballet and in the USA with the Richmond Ballet. Locally, he has performed in Masterworks' productions of Hadassah, One Nation Under God and The Play for five years. Andrei has most recently  choreographed and performed in Storyland Christmas, The Christmas Gift, Lily and the Gypsies and Eternal Covenant for Masterworks. He is currently Ballet Master at the Academie de Ballet and has prepared many students for their scholarships, universities and careers in dance. He and his wife Natalia live in Chesapeake, Virginia and have 3 young children.
Natallia Yemelianova

Natallia studied Ballet at Belarusian State Choreographic College. In her senior year at the Choreographic College she was accepted as a trainee with The State Musical Comedy Theatre of Belarus. Natallia continued her Ballet training as an apprentice at The National Academic Opera and Ballet Theatre of the Republic of Belarus. In the United States Natallia danced with the Renaissance Ballet performing throughout the country. She also danced for Masterworks and as a guest dancer for TMCJ International Productions. Since 2000 Natallia teaches pointe technique at Academie de Ballet and Masterworks.
Vicka Mills
Viktoriya Mills is a professional Ballet dancer from Belarus. She graduated from the National Ballet College of Belarus where she earned her diploma. Viktoriya was accepted to Bolshoi Belarusian Theater immediately upon graduation. In her career, she has had many opportunities to work with talented choreographers from all over the world, as well as travel to many countries. Later on, Viktoriya joined Christian Ballet Company in the U.S., and the year 2000 she became a teacher at  Academie de Ballet in Chesapeake, Virginia. She teaches all levels of ballet, and is truly passionate to share her knowledge with dancers of all ages. She also has a daughter who, like her Mom, loves and appreciates the art of dance, and is a little ballerina herself.
Jessica Hartsfield
Jessica Hartsfield loves dancing for the Lord and has been doing so at the Academie de Ballet (Chesapeake, VA) since the age of three. She has been a principal dancer for Masterworks, a preforming arts company based out of the Academie, for nine years. As a lead performer, Jessica has performed in many of their original productions such as Alisha in "The Gift", Sleeping Beauty, Raggedy Anne, and the Ballerina Doll in "A Storyland Christmas", Jochabed in "The Eternal Covenant" and "Hadassah". She was also cast as an Irish Step Dancer at the International Tattoo. Jessica has traveled and performed abroad, in places such as Russia and Israel. She was cast as a guest performer with TMCJ Ministries and Acrodramance. Recently, she was a guest performer with the American Youth Ballet Company in the "Nutcracker". She has twice danced in productions by the Virginia Opera. She has danced for CBN Productions and her most recent accomplishments include the Most Talented Performer at Regent University's 2012 talent competition (Virginia Beach, VA). Jessica enjoys choreographing as well as dancing and loves the creativity it allows.
 Olivia Shedd
Olivia Shedd has been training with Academie de Ballet for the past 14 years in ballet, pointe, jazz, adagio, musical theatre, modern, contemporary and character, and has been a teaching dance for the past 6 years. She has co-directed the Worship Arts Camp at Harvest Assembly of God as the teacher of dance for the past 3 years and has recently participated in teaching dance at the Exalt Worship Arts Conference. Along with teaching dance, Olivia also holds the title of Miss Peninsula's Outstanding Teen 2014 and placed 4th Runner Up and won Miss Congeniality at the Miss Virginia's Outstanding Teen 2014 competition. Her platform is "Celebrating the A.R.T.S., Accepting, Reaching, Teaching and Serving". She also received the "Esther Award" from Academie de Ballet in 2011. Olivia lives in Chesapeake, Virginia and is the oldest sibling of 8 children. She is an active member of Generations Christian Fellowship where her father is the lead pastor. Above all else, Olivia is so excited and blessed to be teaching your children ballet and instilling a godly perspective of dance in their hearts and minds.
Emileigh Earlenbaugh 
Emileigh Earlenbaugh has been a part of Academie de Ballet for the past thirteen years. She strives to communicate God's love through dance, and has been able to express her passion for teaching and leading children at Academie de Ballet for the past 4 years. She has been involved with the Masterworks performing arts company since 2010. Emileigh has had roles in multiple Masterworks original productions such as the Ballerina Doll and Red Riding Hood in "A Storyland Christmas", as well as multiple roles in "The Eternal Covenant."  While in North Carolina in 2011, Emileigh competed in the Marvonna Dance Competition, and received top placement as the lead in her group number called "Seize the Day."  She has been to the "Dance Revolution" Convention in Winston-Salem, NC multiple times and performed in their showcase. In effort to pursue her goal of excellence in professional dance styles and choreography, Emileigh has traveled to Chicago and New York City to participate in instruction from some of the top teachers in multiple dance styles. Emileigh performed at the Regent University's Chapel Opening ceremony in 2013, and recently received third place in the 2016 "Regent's Got Talent" competition. In 2014, she was accepted into Masterworks Touring Company, to further her goal of spreading positive messages through the expression of dance.
Danielle Bacon
Danielle has received 12 years of extensive dance training at Academie Ballet and has been teaching for the past three years. In that time, Danielle trained under Andrei Yemelianov in the Vaganova (Russian) method of ballet, and also studied pointe, jazz, lyrical, and musical theater dance under various teachers. She has enjoyed learning from master dance instructors at dance conventions such as Dance Revolution, as well as competing locally in regional dance competitions. Danielle has had a desire to teach dance since the age of eight, and is very passionate about sharing the joy of dance with each of her students
Quinn Ricks
Quinn Ricks enrolled in classes at Academie de Ballet nine years ago and has continued training there ever since in multiple styles of dance such as ballet, pointe, adagio, lyrical, contemporary, jazz, character, and musical theatre. She has performed lead roles in Masterwork's most well known production "A Storyland Christmas", and has performed other roles in Masterwork's "Eternal Covenant" and "Lily and the Gypsies." For further experience, Quinn has been accepted into Ballet Magnificat!'s summer dance intensive for two consecutive years (2015-2016) and has performed in both summer showcases. Working with children of all ages has allowed her to express her excitement for teaching ballet technique and choreography, but above all she wishes nothing more but to instill a joy of dancing for God's glory in young hearts. Quinn's passion is to reflect God's love for His people through dance and she has been given more opportunities to do so through her acceptance into Masterwork's Touring Company.
Maggie Wilcox
Maggie Wilcox is an "Open Championship" level dancer from Norfolk Virginia. She started Irish dance training at the late age of 11 years old with the Rince Tir Na Nog School in Germany. She then spent seven years under An Cor Rud School in Virginia, followed by several years under the renowned Broesler School of Irish dance in Maryland. During her competitive career, Maggie enjoyed much competitive success by ranking 8th place in the Southern United States and 32nd in the North American Irish Dance Championships. She qualified for the World Irish Dance Championships twice and competed in the 2012 Boston World Irish Dance Championships. She attended Virginia Tech and created the University's first Irish Dance club, serving as president for all four years. For the past several years, she has also been invited to perform with the band Second Wynde at the Roanoke Irish festival. This is Maggie's second year at Academie de Ballet and she looks forward to sharing the joy of Irish dance with her students!
Lynne Caris
Michaela Sigmon 
Ro Cunningham 
Krystal Descano
Elise Hughes
Morgan Lynch
Riley Ricks
Raychel Eckert